Praslin Technical & Rebreather Diving Club is especially specialized in rebreather diving trips, courses and repairing diving equipment.
Our team have extensive experience leading dives all over the world in technical and rebreather diving. We have been teaching beginners and advanced divers in the most efficient diving techniques by PTRD, IANTD, PADI and other diving agency.
We are no longer new, ee want to do things well with the perspective of being in the dive business since 1982.
We are still enthusiastic about diving, and our team members are active in exploration projects in the different seas of the world.
We comply with the strictest RESA, ISO, CMAS, RSTC standards and that required of the Scuba Divers Federation of Seychelles (SDFS).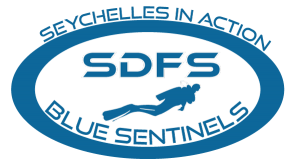 Surely, we will be your best option for your diving courses and trips.
If you are a rebreather diver you can dive with us with your own equipment or rent one of our own. We will provide you with the diluent, oxygen and soda lime you need.

If you are already an open circuit diver you can rent a complete equipment to dive with us and, if you wish, you can also start diving with a rebreather accompanied by our instructors.
If you have never dived, do not worry, you can get started in this great activity by hiring a simple dive accompanied by an instructor or by completing a full course of diving initiation.
Best Diving in Seychelles
The Seychelles is a chain of 115 beautiful islands located in the western part of the Indian Ocean, 1600 kilometres off the coast of Kenya in Eastern Africa. World-famous for magnificent beaches, an abundance of nature reserves and rare animal species, the Seychelles has much to offer for diving enthusiasts and non-divers too.
Thanks to great efforts made by conservationists and the government of the Seychelles, a wide variety of exotic fauna and flora is endemic to the area and continues to thrive even though tourism has increased massively.
The Seychelles is home to a number of top class coral reefs and as such provides some of the best diving experiences around the continent of Africa, with crystal clear waters that are warm throughout the year and masses of exotic, tropical fish all adding to the experience.
The island chain is made up of 74 outer islands and 41 inner islands. The inner islands are stunning displays of history as these granite islands are some of the oldest islands known to man. The outer islands consist of beautiful atolls coloured with all types of corals as well as sandy patches amidst the superb reefs.
Dive Map of Praslin La Digue
Best Diving Destinations in the Seychelles
The Seychelles is truly a diver's dream with wrecks, wall dives, reef dives and rock formations all just waiting to be explored. The inner islands offer more beginner-friendly dive sites with maximum depths in the region of 30 metres as a result of the islands resting on a shallow plateau. The outer islands provide more of a thrill for experienced divers, with sudden drop offs and a vastly different underwater landscape. Regardless of whether you visit the inner island dive sites or the outer island sites, every dive location is likely to offer a pristine underwater landscape bursting with colour and displaying everything from large gorgonian sea fans to hard and soft corals and barrel sponges. Of course, the majority of divers are out to spot more than just magnificent corals, and these divers will not be disappointed with the variety of underwater life on display in the waters surrounding the islands of the Seychelles. Some of the most sought-after sightings can be made in the Seychelles such as the seemingly laidback green sea turtles, magnificent manta rays and whale sharks featuring around September – November each year.
On the northeast of Mahé Island lie a number of popular sites that are best explored in the months of March through to December. Home to the Bay Ternay Marine Park, the area is renowned for its large underwater granite boulders covered in hard coral as well as the whale shark sightings during whale shark season. Willy's Rocks and Willy's Bay are particularly good areas to try to spot the ocean's largest fish. Reef sharks, schools of pelagic fish, grouper, eels and turtles are all regular sightings on these highly popular reef dives.
Best dived from December through March, sites on the north east of Mahé Island are suitable for all divers regardless of qualification level. Some of the more popular sites are Cheedle Rocks and Beacon Island, well-known for reef shark sightings and a great variety of colourful reef fish.
The Seychelles is home to a number of wrecks that were deliberately sunk to make artificial reefs where marine life would continue to thrive. The Twin Barges, Aldebaran and Dredger lie at depths of between 14 and 35 metres and are now the homes of an impressive variety of invertebrates, sponges and corals. Another nearby wreck is an old auxillary tanker that is now located between the islands of Praslin and Mahé. The wreck is teeming with reef life, with sting rays, eagle rays and reef sharks being some of the top attractions.
Drift diving is a popular option in the southern islands thanks to strong currents, however many of these longer distance sites are only accessible during calm conditions. The deeper depths, steep walls and narrow swim-throughs make these sites better suited for advanced level divers who can enjoy sightings of barracuda, rays, sharks and turtles at sites such as Trois Bancs and Shark Bank.